In a number of sites, NetLaw provides you with direct links to relevant
Government Websites which can give you very useful information "from the horses mouth".
We have no hesitation in doing so with the topic of G.S.T.
We have found that the Inland Revenue Department is extremely helpful in assisting you with every aspect of G.S.T. even if it means putting money back in your pocket.
The direct link to the Website for I.R.D. is set out below. Just click on :

. . . IRD Website
The more specific link is to the part of that Website which deals with G.S.T. Just click on :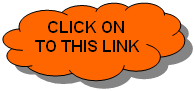 . . . IRD GST Site
We also advise that you should shop around and get quotes, particularly
from the smaller firms which specialize in G.S.T. accounting.
We think you will probably be pleasantly surprised at the low cost of having you G.S.T. returns done professionally.
You can keep the costs way down if you keep clear record of your income and expenditure in a small business.
Work from ONE business cheque book or Bank Card if possible and make sure you keep all your invoices and Business accounts in clear and tidy order.
If you set up a system that channels all this information to the professional you pick to do your returns, then the costs will be well worth it.
If you decide to do your own returns then make sure you set up a system which keeps all the records in a clear and easy to follow order.
DO YOU HAVE TO REGISTER FOR G.S.T. ?
You are required to register for GST with Inland Revenue if you are
.....The first part of this topic has been displayed free of charge. Join up for $45 to have access to this and all other topics!