TIME LIMITS . . . don't get caught.
There is now a new Act called the Limitation Defences Act. We are currently updating this topic and it will be complete by mid September 2010.
The new Act will retain the current general limitation period of six years, and will introduce a "late knowledge" (i.e. "reasonable discoverability") extension, usually of three years' duration. The late knowledge exception will be available for most claims, and will date from the time the claimant discovers specified key facts (i.e. the required damage, injury, or loss).
To protect defendants from indeterminate liability, the new Act will introduce a "longstop" period of 15 years that will "bar finally the granting of remedies" sought by claimants unless one of a number of limited grounds exists (ie fraudulent concealment). It is hoped that this, will "reduce costs for business by providing greater certainty as to when their liability is likely to end and by providing an opportunity to 'move on'. It will also allow appropriate insurance cover to be taken."
The new Act will also introduce a six-year limitation period for public law damages, which, the exposure draft says, "will provide certainty, and will encourage claimants to take action diligently".
Should the specific limitation periods, defences, or arrangements currently contained within some 30 other Acts conflict with the limitation defences set out in the proposed new Act, then the pre-existing statutory defences will prevail over those introduced by the new Act.
If you wish to sue someone our law, in almost every case, imposes a time limit for issuing the legal proceedings against that other person.
These time limits are generally set out in the Limitation Act 1950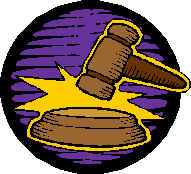 although there are some exceptions.
You may read the 35 sections of the Limitation Act 1950 by clicking on below to the direct link we have provided to the Act and its one Amendment. The first part of this topic has been displayed free of charge. Join up for $45 to have access to this and all other topics!