DISCRIMINATION: THE HUMAN RIGHTS COMMISSION.
This site will give you a lot of information about discrimination in all walks of New Zealand life.
We will give you direct access to the relevant Act of Parliament.
We will give you direct access to related topics.
We will give you about the subject of discrimination in New Zealand.

We also provide you with a direct link to the Government legislation site where you can look up ALL Acts of Parliament and Regulations and Rules. An Act is also known as a Statute. A Regulation is also sometimes known as a Rule. This Government legislation site is still going through some teething problems. But you will be able to access all legislation and find specific Acts and Rules and individual sections.
Statutes
Statutory Regulations
Local & Private Acts
We also give you a direct link to the full Website of the Human Rights Commissioner :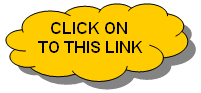 . . . Human Rights Commissioner
If you believe that you have been discriminated against in breach of the HUMAN RIGHTS ACT 1993, then you can complain to the Human Rights Commission. Discrimination is illegal only if :
1 It is on one of the illegal grounds set out in the Act, and
2. The discrimination occurred in one of the areas of life ( for example, employment ) that are covered by the Act
The anti-discrimination laws in the Human Rights Act 1993 have recently been amended:
The Race Relati
.....The first part of this topic has been displayed free of charge. Join up for $45 to have access to this and all other topics!