In New Zealand we have a framework of Courts and Judicial Tribunals
which resolve diputes and deal with all kinds of issues which demand Judicial and Specialist decisions.
We have a specialist topic in NetLaw entitled Courts - Structure And Set Up and you may access that, and a number of related topics in the special boxes at the top and the bottom of this pageor from this blue lin directly.
Tribunals are specialist Judicial Bodies which form part of our Court system.
The Ministry of Justice puts out a neat little diagram of our Court and Tribunal structure in New Zealand. Click on to have a look and then return to this page :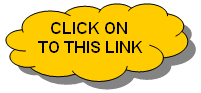 . . . Ministry of Justice
This topic gives you all the basic information you need to know about the specialist Judicial Tribunals in New Zealand outside the more well known structure of the Courts below :
District Court
High Court
Court of Appeal
Privy Council.
We provide you with an immediate link to that part of the Website of the Ministry of Justice dealing with Tribunals.
Just click on :
Tribunals
Please be sure to visit the related topics boxes.
Tribunals
The Tribunals Unit provides administrative and registry support services to a range of administrative courts and tribunals which do not form part of the High or District Court jurisdictions. The Tribunals Unit is managed from Wellington with an administrative office in Auckland and support services through the Environment Court Unit in Christchurch.
The first part of this topic has been displayed free of charge. Join up for $45 to have access to this and all other topics!