We provide you with all the information you will need in relation to Justices of the Peace in New Zealand as well as the new position of the Community Magistrate.
We have duplicated this site under the Index topic entitled Community Magistrate.
Just click on below for the information on Justices of the Peace :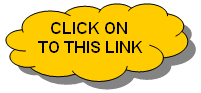 . . . Justices of the Peace
The office of Community Magistrate was established in 1998 to fascilitate the speedy disposal of criminal cases in the District Court and to increase community involvement in the legal process.
The jurisdiction of Community Magistrates extends to hearing applications for bail and remand and to conducting the preliminary hearings of more serious charges.
Community Magistrates are empowered, amongst other things, to impose sentences on persons who have entered a guilty plea in respect of certain summary offences.
Although Community Magistrates do not have the power to sentence offenders to imprisonment they may impose various other sentences including community based sentences such as periodic detention.
Community Magistrates are selected for their personal qualities and experience.
Practising lawyers and police officers may not apply to become Community Magistrates