The very important topic of sexual harassment can come up in several categories of the law.
Such harassment can be a criminal offence, or a civil tort or cause of action, or it can attract damages from the Human Rights Commission or it can be very relevant in a claim in Employment Law.
We repeat those categories :
A claim in the civil law of tort
A claim to the Employment Court
A claim to the Human Rights Commission
A claim to the Police
For a start, we provide you with a direct link to the relevant part of the Website for the Human Rights Commissioner.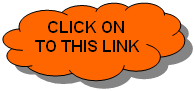 . . . Human Rights Commissioner.
The section of that Website which deals with sexual harassment is in the direct link below. Just click on :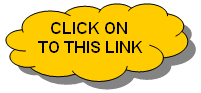 . . . sexual harassment
However, we point out that sexual harassment is relevant in a number other areas of the law.
Human Rights Act 1993 -

We also provide you with a direct link to the Government legislation site where you can look up ALL Acts of Parliament and Regulations and Rules. An Act is also known as a Statute. A Regulation is also sometimes known as a Rule. This Government legislation site is still going through some teething problems. But you will be able to access all legislation and find specific Acts and Rules and individual sections.
CRIMINAL LAW
.....The first part of this topic has been displayed free of charge. Join up for $45 to have access to this and all other topics!