ALL YOU NEED TO KNOW ABOUT TRADE MARKS
You must visit our site entitled Intellectual Property for a full overview of that subject which includes all the law on intellectual property.
We repeat the following information in that site.
A new Act was passed recently known as the Trade Marks Act 2002. It came into force on 20 August 2003
We provide you with a direct link below to both the Press Release dated 22 November 2002 as well as to the Act itself. You can access each of the Sections of the Act :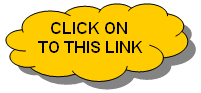 . . . Press Release November 2002
We also provide you with a direct link to the Government legislation site where you can look up ALL Acts of Parliament and Regulations and Rules. An Act is also known as a Statute. A Regulation is also sometimes known as a Rule. This Government legislation site is still going through some teething problems. But you will be able to access all legislation and find specific Acts and Rules and individual sections.
Statutes
Statutory Regulations
Local & Private Acts
The above new Act is a complete overhaul. It has been suggested that we have been well behind other countries in our trademark laws. However, our new law does not mesh in well with the Australian law so care has to be taken in recognising the differences.
Procedures are now a lot simpler than previously and costs will be reduced.<
.....The first part of this topic has been displayed free of charge. Join up for $45 to have access to this and all other topics!