This new Act has been passed but it has not yet come into force.
It should come into force in the ealy part of 2003.
The Act underlines and confirms the legal effect of e mail and electronic transactions.
But the Act needs to be read because there are some tricky little bits that you should understand.
We start off by giving you a direct link to the new Act below. Just click on :

We also provide you with a direct link to the Government legislation site where you can look up ALL Acts of Parliament and Regulations and Rules. An Act is also known as a Statute. A Regulation is also sometimes known as a Rule. This Government legislation site is still going through some teething problems. But you will be able to access all legislation and find specific Acts and Rules and individual sections.
Statutes
Statutory Regulations
Local & Private Acts
There is a very useful section about this topic in the Website for the Ministry of Economic Development. We provide you with a direct link. Just click on :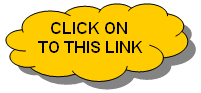 . . . Min. of Economic Development
The Act sets out new rules govern the use of e mail and other electronic technology
With some exceptions, information in electronic form is now on the same legal footing as paper-based information. The Act says that information cannot be considered to be legally invalid merely because it is in electronic form.
.....The first part of this topic has been displayed free of charge. Join up for $45 to have access to this and all other topics!