We just want to tell you the law about seat belts and child restraints.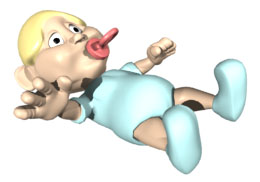 In law, seat belts are called "safety belts".
We will not talk a lot about the safety . . . that is a matter you.
We just to see them you want to know the law.
The law says it is the driver's legal responsibility to make sure that everyone under 15 years old is wearing a safety belt or sitting in an approved child restraint.
Children under five years old must be properly restrained in an approved child restraint seat.
Children aged five to seven years are lawfully a required to use an appropriate child restraint if there is one available. If there is not one available, then that child must use a safety belt. Then, if there is no safety belt available, then the child must sit in the back seat.
.....The first part of this topic has been displayed free of charge. Join up for $45 to have access to this and all other topics!