The new District Court Rules came into force 1 November 2009 bringing about a radical change to the District Court process. The defended witness action is no longer the focal point but is relegated to just one of several possible outcomes. Focus is on the speedy and inexpensive determination of proceedings and orientated to settlement at an early stage.
We are a little cynical because the so called "speedy" process in the new Rules still abolish summary judgment and impose up to at least 4 X 30 day waiting periods.
The suggested simplification of stating the grounds of your claim could also cause problems because this procedure may tend to hide up the true legal causes of action rather than highlight the legal basis of the claim. Time will tell. A good oppurtunity has been lost to bring into play a much easier procedure.
Here is a very helpful link with forms to use. We repeat it at the bottom of the page so we suggest you read our information first.
DISTRICT COURT CIVIL CLAIMS . . . . .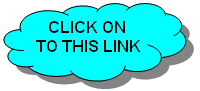 Here is a direct link to the new Rules.
DISTRICT COURT RULES . . . . .
The first part of this topic has been displayed free of charge. Join up for $45 to have access to this and all other topics!