This topic deals with disputes you may have with banks.
We give you direct access to any relevant laws.
We discuss the procedures available.
If you have any dispute in relation to a bank then there is a specific Banking Ombudsman who can mediate and make decisions in relation to that dispute.
You can contact the Banking Ombudsman as follows :-

The Banking Ombudsman puts out specific pamphlets and can assist in relation to your complaint.
The direct link to the above Website is :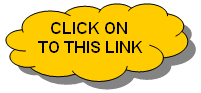 We set out below an Information Sheet setting out basic information you will require.
THE OFFICE OF THE BANKING OMBUDSMAN
INFORMATION SHEET.....The first part of this topic has been displayed free of charge. Join up for $45 to have access to this and all other topics!