We are going to provide you with a lot of tips about the Sale of Liquor in New Zealand as well as give you a number of links to other information which will be able to assist you.
We firstly provide you with a direct link to the Act of Parliament known as the Sale of Liquor Act 1989 together with all its amendments.

We also provide you with a direct link to the Government legislation site where you can look up ALL Acts of Parliament and Regulations and Rules. An Act is also known as a Statute. A Regulation is also sometimes known as a Rule. This Government legislation site is still going through some teething problems. But you will be able to access all legislation and find specific Acts and Rules and individual sections.
Statutes
Statutory Regulations
Local & Private Acts
We next provide you with details about the types of liquor licences you can get granted in New Zealand and the procedure you need to follow.
The Ministry of Justice has also established a helpful section on its full Website dealing with amendments from 1989 onwards. It is well worth a visit. We provide you with a direct link below :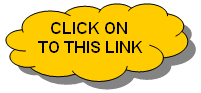 . . . Ministry of Justice
The SALE OF LIQUOR ACT 1989 sets out the requirements that you must meet if you wish to apply for a liquor licence to sell and supply liquor to be consumed on the premises. This is called an "on-licence".
.....The first part of this topic has been displayed free of charge. Join up for $45 to have access to this and all other topics!