Reparation is the word we give to compensation or damages awarded by the Court in a criminal case to someone who has suffered as a result of criminal activity.
It can be ordered as well as any other punishment.
You can also sue in the Civil Court if you have suffered damage although you cannot sue for general damages because of our ACC laws.
Visit our related topics through the direct links provided in the boxes at the top and the bottom of this page.
Fof full information on our system of Reparation awarded by our Criminal Courts click directly on below :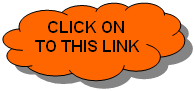 . . . Criminal Court
Courts have not been very generous in awarding Reparation in general terms unless it is a specific amount for fixing damaged property. The Court does have the power to fix an amount by way of a general payment for distress and suffering. However, it does not usually do so.
The real difficulty is that the criminal usually does not have the means to pay. Therefore, if you believe you are entitled to reparation then you should discuss this matter immediately with the Police officer in charge of the case so that a full application can be made to the Court.
If you are the crim. ( the person charged ) then we advise that you should
not have expensive assets in your name at the time you are sentenced because they may be taken away from you by the Court and sold to pay Reparation
We have a number of related sites in relation to sentencing and in relation to suing people. But we advise that you move quickly if you wish to recover damages.


.....The first part of this topic has been displayed free of charge. Join up for $45 to have access to this and all other topics!