ALL THE LAW ON INSIDER TRADING
Insider trading occurs where a person has "inside information" about an issuer of
public shares or other securities, and acts on that information to his advantage.
We will provide you with all the law you need to know including direct links to the Acts relevant to this topic as well as direct links to related sites.

We also provide you with a direct link to the Government legislation site where you can look up ALL Acts of Parliament and Regulations and Rules. An Act is also known as a Statute. A Regulation is also sometimes known as a Rule. This Government legislation site is still going through some teething problems. But you will be able to access all legislation and find specific Acts and Rules and individual sections.
Statutes
Statutory Regulations
Local & Private Acts
A director may know that the share price will rise, or plummet, and he buys or sells shares with that advace knowledge. That is prohibited by our law.
He has gained an advantage, almost always to the detriment of other shareholders not "in the know".
There is a very helpful overview in the Ministry of Economic Development's Website and we provide you with a direct link ;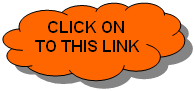 . . . Ministry of Economic Development Website
Under the Securities Act 1978, anyone is prohibited from gaining an advantage through having this "inside" information.
Inside information means information about a public issuer that is not publicly available, and that would, or would be likely to, materially affect the price of the public issuer's securities if the information were publicly available.
Securities include shares, debentures, investment-linked life insurance policies, and interests in unit trusts, group-investment funds and superannuation schemes.
There is usef
.....The first part of this topic has been displayed free of charge. Join up for $45 to have access to this and all other topics!