Would you like your convictions to be wiped after seven years?
The Government has passed a law which will allow you to lie about your convictions which are over seven years old.
The Criminal Records (Clean Slate) Act Commencement Order 2004 (SR2004/377) brings the Criminal Records (Clean Slate) Act 2004 into force on 29 November 2004.
We also provide you with a direct link to the Government legislation site where you can look up ALL Acts of Parliament and Regulations and Rules. An Act is also known as a Statute. A Regulation is also sometimes known as a Rule. This Government legislation site is still going through some teething problems. But you will be able to access all legislation and find specific Acts and Rules and individual sections.
Do you want to read this new law? Just follow the steps below.
For the relevant Ministry of Justice page . . .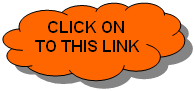 There are many exceptions. One writer's view encapsulates the intricasies of the new law . . . . .

.....The first part of this topic has been displayed free of charge. Join up for $45 to have access to this and all other topics!