This site is simply to give you access to the locations and the addresses of Courts around New Zealand. Click on to the following link.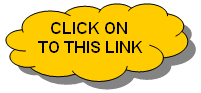 You will be able to access the contact details of every Court in the Country.
We also suggest you access some of the related topics by using the direct links in the Related Topics boxes at the top and the bottom of this page.
http://www.courtsofnz.govt.nz/ . . . . link to Courts Website
http://www.justice.govt.nz/ . . . . Ministry of Justice Website
.....The first part of this topic has been displayed free of charge. Join up for $45 to have access to this and all other topics!