You must visit our site entitled Intellectual Property for a full overview of this subject.
The following information is repeated on that site.
PATENTS
A new Patents Bill is to be introduced to Parliament in the first
half of 2004. The Bill will bring our rules regulating patent attorneys more
closely into line with Australia's.

Only about 110 of the 350 patent attorneys registered in New Zealand
are New Zealand-resident. The rest are in Australia and operate on both
sides of the Tasman.

The Bill will strengthen disciplinary procedures and aims to provide
greater protection for consumers.
HOW TO REGISTER A PATENT.
Applications for patents are made to the Intellectual Property Office. We provide you with a direct link to the Website :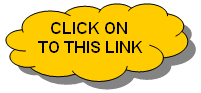 . . . Intellectual Property Office
There are set forms for this, and you must pay a fee.
A patent is a legal measure which can be obtained to prohibit others from making, using or selling an invention that you claim as your own original idea, novel, and not already in existence.
Patents are governed by the PATENTS ACT 1953 and the PATENTS REGULATIONS 1954.

We also provide you with a direct link to the Government legislation site where you can look up ALL Acts of Parliament and Regulations and Rules. An Act is also known as a Statute. A Regulation is also sometimes known as a Rule. This Government legislation site is still going through some teething problems. But you will be able to access all legislation and find specific Acts and Rules and individual sections.
Statutes
Statutory Regulations
Local & Private Acts
The first part of this topic has been displayed free of charge. Join up for $45 to have access to this and all other topics!