You need to know your rights under the Carriage of Goods Act 1979 if you are transporting goods from one place to another.
We provide you with all the information you need to solve your problem or answer your question.
Firstly, we provide you with direct access to the Act below.
We provide you with a direct link . . . .

We also now provide you with a direct link to the Government legislation site where you can look up ALL Acts of Parliament and Regulations and Rules. An Act is also known as a Statute. A Regulation is also sometimes known as a Rule. This Government legislation site is still going through some teething problems. But you will be able to access all legislation and find specific Acts and Rules and individual sections.
Statutes
Statutory Regulations
Local & Private Acts
The major point you need to keep in mind is that, if you do not contract in writing otherwise with your carrier, then your claim is limited to $1500 for each unit or item carried.
We also provide you with direct access to the page in the Website for the Ministry of Consumer Affairs which has a very helpful overview on this topic. Just click on :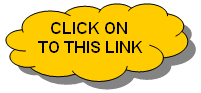 . . . . Ministry of Consumer Affairs
It is advisable to insure your goods at all times that they are "in transit".
Double check your insurance policy. Your policy may specifically excluse your goods whilst "in transit".
.....The first part of this topic has been displayed free of charge. Join up for $45 to have access to this and all other topics!