AUCTIONS - Your Rights.

This site give you access to all the law as well as details on recent Court decisions and includes a sectin on buying second hand goods at auction.
We give you direct access to the very helpful section in the Website for the Ministry of Consumer Affairs. Just click on :

. . . Ministry of Consumer Affairs Website
There is an old Act of Parliament called the Auctioneers Act 1928 but it is still in force.

. . . . Auctioneers Act 1928
We also provide you with a direct link below to ALL the updated Acts of Parliament and Regulations. An Act is also known as a Statute. Regulations are also sometimes known as a Rules.
Statutes
Statutory Regulations
Local & Private Acts
There is a also an Auctioneers Association in New Zealand and we give you access to that website directly through the blue link below :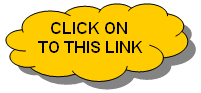 .....The first part of this topic has been displayed free of charge. Join up for $45 to have access to this and all other topics!