This Index site is being developed over the first part of 2003. NetLaw is interested in maintaining a full site on the study and implementation of ideas dedicated to the prevention of crime.
We have included direct links to a number of related criminal law topics in the boxes at the top and the bottom of this page.
We now provide you with a direct link to the Crime
Prevention Unit which is an important office of the Government.
Just click on below :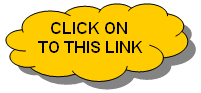 . . . Crime Prevention Unit
We also provide you with a direct link to some very interesting statistics from the Ministry for Justice. Just click on below :

. . . Ministry for Justice.
You should also visit the Strengthening Families Website for a whole host of initiatives.
Just click on below :
Strengthening Families
We all know how essential is positive parenting. We suggest it is the most important tool in the fight against crime.
We provide you with a direct link to a very interesting and helpful section from the Website of the Child, Youth and Family Service.
If we could get these sort of programmes and ideas before every young parent, then we would go a long way in reducing crime in the following generations.
There is a very good site in International Crime Prevention which is well worth a visit. We provide another direct link below.&nbsp
.....The first part of this topic has been displayed free of charge. Join up for $45 to have access to this and all other topics!