How does a lien or charge over someone else's property work?
Can you get one before a Civil Court gives you judgment?
Do you have to sue someone first?
This topic should also be read in conjunction with our specialist topic Mareva Injunctions - A Civil Restraining Order
A tradesman or professional person is able to keep your property until such time as you pay their bill. But not in every case.
However, this is a difficult area of the law and both sides need to know their rights very well.
The Act of Parliament dealing with this area of the law is the Wages Protection and Contractors' Liens Repeal Act 1987.
There is really only ONE active setion which is Section 3.
We provide you with a direct link . . . .

We also provide you with a direct link to the Government legislation site where you can look up ALL Acts of Parliament and Regulations and Rules. An Act is also known as a Statute. A Regulation is also sometimes known as a Rule. This Government legislation site is still going through some teething problems. But you will be able to access all legislation and find specific Acts and Rules and individual sections.
Statutes
Statutory Regulations
Local & Private Acts
We also provide you with a direct link to that section of the Website of the Ministry of Consumer Affairs. It is a useful overview. Just click on :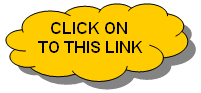 . . . Ministry of Consumer Affairs
CONSUMER ONLINE also
.....The first part of this topic has been displayed free of charge. Join up for $45 to have access to this and all other topics!