Constitutional law consists of Acts of Parliament and legal conventions which make up how our country is run. That is a very simple statement and needs to be analysed in detail.
We reproduce the best overview we can find. The following is from the Cabinet Manual on Constitutional Law.
ON THE CONSTITUTION OF NEW ZEALAND: AN INTRODUCTION TO THE FOUNDATIONS OF THE CURRENT FORM OF GOVERNMENT
The Rt Hon Sir Kenneth Keith, 1990, updated 2001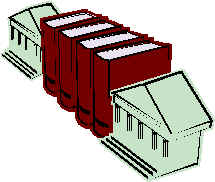 A CONSTITUTION: WHAT IS IT?
A constitution is about public power, the power of the state. It describes and establishes the major institutions of government, states their principal powers, and regulates the exercise of those powers in a broad way. While all constitutions have these general characteristics, each constitution is affected by the national character of the state it services.
THE NEW ZEALAND CONSTITUTION: ITS MAIN FEATURES
The New Zealand constitution is to be found in formal legal documents, in decisions of the courts, and in practices (some of which are described as conventions). It reflects and establishes that New Zealand is a monarchy, that it has a parliamentary system of government, and that it is a democracy. It increasingly reflects the fact that the Treaty of Waitangi is regarded as a founding document of government in New Zealand. The constitution must also be seen in its international context, because New Zealand governmental institutions must increasingly have regard to international obligations and standards.
THE CONSTITUTION ACT 1986
The Constitution Act 1986 is the principal formal statement. The Act first recognises that the Queen - the Sovereign in right of New Zealand - is the Head of State of New Zealand, and that the Governor-General appointed by her is her representative in New Zealand. Each can, in general, exercise all the powers of the other.
The Act then deals with the executive, the legislature, and the judiciary.
The provisions about the executive emphasise its parliamentary character. Only Members of Parliament may be Ministers of the Crown and Parliamentary Under-Secretaries. One Minister may also act for another.
Parliament - the legislature - consists of the Sovereign and the House of Representatives. The members of the House are elected in accordance with the Electoral Act 1993. Each Parliament has a term of three years, unless it is earlier dissolved. The Governor-General has the power to summon, prorogue and dissolve Parliament. After each general election, Parliament is to meet within six weeks of the date fixed for the return of the writs.
The Constitution Act prov
.....The first part of this topic has been displayed free of charge. Join up for $45 to have access to this and all other topics!