Luckily, New Zealand is pretty free of bribery.
But it is such a serious crime that you need to know something about it.
We will provide you with all the law and precedents you need to know about this topic.
The laws against bribery are largely found in Sections 99 - 106 of the Crimes Act 1961.
Direct link to the Crimes Act 1961

. . . . . . Crimes Act 1961
In the case of bribery, you then scroll through to Sections 99 - 106.
There are specific definitions under the Act. You should know these.
"Bribe' means any money, valuable consideration, office, or employment, or any benefit, whether direct or indirect: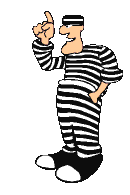 `Judicial officer' means a Judge of any Court, or a [District Court Judge], Coroner, [Justice of the Peace, or Community Magistrate], or any other person holding any judicial office, or any person who is a member of any tribunal authorised by law to take evidence on oath:
'Law enforcement officer' means any constable, or any person employed in the detection or prosecution or punishment of offenders:
'

.....The first part of this topic has been displayed free of charge. Join up for $45 to have access to this and all other topics!