ROBBERY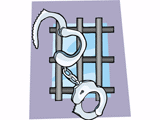 Serious stuff! Go to jail! Do not pass Go! Do not collect $200!
This site will give you all you need to know about the law relating to robbery and aggravated robbery.
We will take you through the basic law and give you direct access to the relevant parts of the Crimes Act 1961.
We often the use the term 'robbery' incorrectly in every day language. We talk about 'daylight robbery' and 'I've been robbed' in circumstances we are the facts would only support charge of theft and not robbery.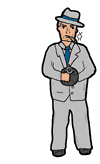 So what are the essential elements of robbery?
We start off with the basic definition of theft. We had a specialist topic entitled theft and you may click on to that later for a full definition and discussion.

Theft
Basically, theft is the act of pinching something. It is the act of stealing something with the intention of keeping it for yourself. No one else has to be present when you steal the item.
But with robbery, something else has to be present because robbery is the act of theft accompanied by violence towards another person. We set out the relevant sections of the Crimes Act 1961 below.
Aggravated Robbery is one notch up. It is robbery with one or all of the following three things :

Grievous bodily harm is caused. (This means serious harm)

More than one person is involved (Robbery by two or more people)

A Weapon is used (Simply being armed is enough)
.....The first part of this topic has been displayed free of charge. Join up for $45 to have access to this and all other topics!