The new law is here. 1 April 2005.
We give you a full overview, tips and direct access to both the Act and the Regulations.
Background to the New Act and Licensing Authority
The passing of the Secondhand Dealers and Pawnbrokers Act 2004 into law in July 2004, with actual effect from 1 April 2005, sees all secondhand dealers and pawnbrokers covered under the one Act.
It also sees the creation of a modified and modern licensing framework, aimed at vetting all involved in the industry.
The Act will place greater emphasis on compliance - which will be undertaken by the Police, with much stronger penalties applying for non-compliance with the Act.
The purposes of the Act are:
To make it harder for criminals to dispose of stolen goods through secondhand dealers and pawnbrokers; and
To make it easier for the Police to recover stolen goods and solve property crimes; and
To repeal and replace the out-dated Secondhand Dealers Act 1963 and Pawnbrokers Act 1908.
Licences and the new Certificates will now be renewed every 5 years. Anyone who, with the authority of a licensee enters into a transaction on their behalf, or manages, supervises or controls someone who does, must now hold a certificate under the 2004 Act.
Under the old licensing regime, licences were effectively for life (or until the holder stopped trading) with no requirement to be renewed and could be applied for at any District Court.
Holders of current licences under the Secondhand Dealers Act 1963 and Pawnbrokers Act 1908, will find that their licences are still valid (described as "transitional licences") as at 1 April and that they are not required to reapply under the new Act for 12 months. Other changes brought about by the new Act include:
Dealers will have to sight approved photo ID and record the contact details and signature of everyone selling them goods
The schedule of articles (or goods) now covered by the new Act have been modernised to better reflect the type of goods now being regularly traded.
This site provide you with all the law and procedure you need to know. We cover both being a consumer as well as becoming a Dealer
Your rights as a Consumer.
We give you a direct link to your rights :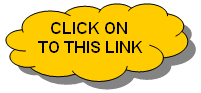 You should also&nbs
.....The first part of this topic has been displayed free of charge. Join up for $45 to have access to this and all other topics!